An experience that is priceless. This is the gift I had given myself when I made the decision to work with Catherine. She has helped me to not only regain my health, but also renewed my passion for life. I feel confident and empowered like never before!

Catherine is genuine and gentle in her approach. She has the unique gift of "holding space" allowing for healing and growth to take place. My tendency has always been a "people pleaser" taking care of everyone else except for myself. Before working with Catherine, I was completely overwhelmed with being responsible for everybody and everything. I had no time to myself and was literally falling apart! I had many restless nights waking up exhausted in the morning. Within the first few weeks of working with Catherine my energy increased, I slept better, and I even lost some weight! Once my health and energy became stabilized, we went deeper to the source of my "self-depreciating" habit of putting everyone else first. I saw how I was actually disempowering others by doing this! With Catherine's guidance, I was able to let go of this need and learn how to truly nourish myself. As a result, my family life is much more joyful,
my health is the best it has ever been, and I am enjoying activities that interest me – guilt free!

Working with Catherine is one of the best investments that I have made for myself and for my family. I now have the tools to maintain healthy living and continue on in my personal growth. For that I am forever grateful.
I had no idea that when I said yes to working with Catherine that my life would become filled with so many possibilities! Less than a year ago, I was feeling lethargic and without focus or clarity in my life. This had been going on for a while and was confusing to me because I had always been active and lived a healthy life. That changed when I started to gain weight, feel fatigued and felt disconnected from my family and the things I used to love. I was literally stuck in a rut. Now, after working with Catherine, I am active again, enjoying my family, and living an engaged life within my community. I even discovered my love of dance and enjoy weekly lessons!

This is just the tip of the iceberg. The transformations that took place for me occurred on a much deeper level, I discovered that what used to work for me was no longer serving me, and actually started to become destructive to my health. After working through old beliefs about myself, and learning to how to tune into my body, I was able to transform my health and my energy to a whole new level. I am now 8 lbs lighter, sleep better at night, and as a result, have flourishing relationships with my family and friends. The connection I made within myself has empowered me to make choices for my health and for myself that are truly mine!

Catherine's customize approach guided me forward leaving me educated, empowered and inspired! I learned how to become my own health advocate and discovered how to truly nourish myself under any circumstance. I highly recommend working with Catherine. She is compassionate in her approach and highly intuitive. I felt very comfortable and safe in her presence, which allowed me to not only be open with her, but also be open to myself without criticism. I am looking forward to a continuing relationship with Catherine to achieve even more!
Calmer. More grounded. Much better equipped to handle life's stressors. After several months of working with Catherine, these are the results that pop to mind.

Catherine and I started working together with some pretty straightforward health coaching goals. I wanted to recapture my energy, maybe lose a few pounds, reconnect with a better version of myself. A few weeks after we started that program things in my life turned sideways. Suddenly Catherine found herself coaching me through one of the most stressful periods of my life. My goals shifted and became much more about maintaining a positive mindset and managing the stress. Catherine responded perfectly and helped me to reframe what was important at that time. She is so intuitively aware of the mind/body connection that she was frankly the perfect coach to have during this crazy time in life.

I have every confidence that under her guidance I would have reached my other goals, and I plan to continue to work with her and strive for those. She asks deceptively simple questions that really hone in on issues, and she is skilled at drawing out me deeper than I expect.

Perhaps more importantly though is the fact that she was able to pivot and very compassionately coach me through a stressful time. Some of the tools that she gave me I still use daily, and they help me every time.

Catherine is knowledgeable, warm, intuitive, compassionate, generous and a great coach. She clearly enjoys her coaching and that comes across when you are working with her. I recommend her as a health coach without reservation.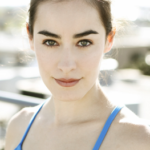 It was such a privilege and an honor to work under Catherine's guidance. I had no idea what the experience would be like, and have come out of it a completely changed person. I feel more connected to myself, and I am moving away from the paradigm of food as punishment or reward. Through her caring and effective guidance, Catherine helped me discover new ways of living and nourishing myself; for the first time in my life, I feel that I'm taking my real beliefs into account. Catherine is perhaps the best listener I have ever met, and this made me feel so much more comfortable throughout the whole process. Her wisdom is felt through her silence as well as through her insightful words. She is in my opinion, the most qualified individual I have ever met to lead someone through nutritional healing and counseling. To be one of her clients is something incredibly special and rewarding.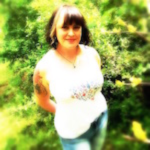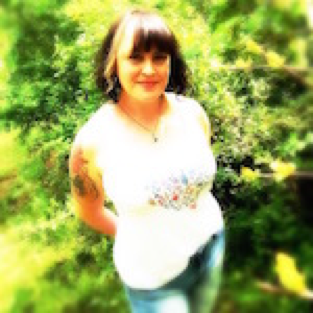 My work with Catherine brought quite a few insights about myself and my abilities that I hadn't considered previously. She has a gentle and deliberate manner that was very helpful in understanding all the aspects of the work we did. Her guidance and expertise during our session gave me new confidence to go in a direction that I had always wanted to, but didn't quite have the guts to follow through on at the time. I'm now embracing that path fully, thanks to working with her!