Work With Me
LET'S CREATE YOUR POWERFUL ART
BEYOND TECHNIQUE
These programs are for aspiring artists who desire to create with confidence, consistency, and authenticity, achieving their highest artistic potential.
Imagine:
Taking charge of your art and creating with meaning and purpose
Possessing the mindset for success and creating artworks that light you up!
Developing a cohesive body of work that speaks with integrity and heart.
Feeling confident in the unknown and having trust in the process. 
Picture yourself as that vibrant, self-empowered artist who can summon creativity on demand and rely on their own resources to create their authentic vision.
To master your passion, you need to:
Get crystal clear on what you stand for and hone your unique vision.

Understand your why and create an environment for success, so that you stay motivated seeing work through to completion.

Find and nurture your muse.

Be fearless so you can put yourself out there in an authentic and confident way.
I know you are struggling with:
Creative blocks and fear of the blank canvas

Loss of inspiration, motivation, and focus leading to procrastination, and even self-sabotage!

Confusion and overwhelm ~ Too many ideas pulling you in too many directions.

Knowing when the artwork is done.

Being torn between creating art that you love, and what you think will sell.
RE-START YOUR ART
This 6 week program is for aspiring artists who have gotten off track with their art pursuit, or just want to finally pursue their art seriously for the first time.  Together we'll design a plan of action for re-engaging with your art, and cultivate a sustainable art practice that you can continually evolve.
 Click Here to find out more.
BEYOND TECHNIQUE
My signature program Beyond Technique, is a one-on-one program for artists who desire to create with confidence, consistency, and authenticity, achieving their highest artistic potential.
Click Here to find out more.
WHAT'S INCLUDED:
 In these programs you'll receive:
Individual 50 minute coaching sessions (one per week) via Zoom, Skype, or Telephone. We're all more committed and successful when accountability is added to the picture.
Tools and resources to guide you on your journey.
Membership in my private Facebook group. Be supported and interact with others who are on the same creative journey.
Together we will discover if we are a good fit for each other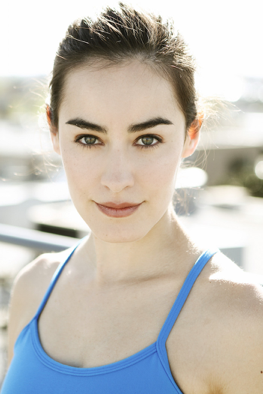 "It was such a privilege and an honor to work under Catherine's guidance. I had no idea what the experience would be like, and have come out of it a completely changed person. I feel more connected to myself, and I am moving away from the paradigm of food as punishment or reward. Through her caring and effective guidance, Catherine helped me discover new ways of living and nourishing myself; for the first time in my life, I feel that I'm taking my real beliefs into account. Catherine is perhaps the best listener I have ever met, and this made me feel so much more comfortable through out the whole process. Her wisdom is felt through her silence as well as through her insightful words. She is in my opinion, the most qualified individual I have ever met to lead someone through nutritional healing and counseling. To be one of her clients is something incredibly special and rewarding."
Karmen Morales
www.karmenyoga.com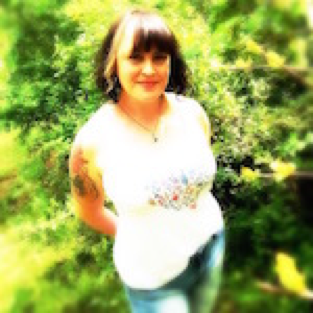 "My work with Catherine brought quite a few insights about myself and my abilities that I hadn't considered previously. She has a gentle and deliberate manner that was very helpful in understanding all the aspects of the work we did. Her guidance and expertise during our session gave me new confidence to go in a direction that I had always wanted to, but didn't quite have the guts to follow through on at the time. I'm now embracing that path fully, thanks to working with her!"
Sara Martin
sara@saramysticforest.com
"Calmer. More grounded. Much better equipped to handle life's stressors. After several months of working with Catherine these are the results that pop to mind.
Catherine and I started working together with some pretty straightforward health coaching goals. I wanted to recapture my energy, maybe lose a few pounds, reconnect with a better version of myself. A few weeks after we started that program things in my life turned sideways. Suddenly Catherine found herself coaching me through one of the most stressful periods of my life. My goals shifted and became much more about maintaining a positive mindset and managing the stress. Catherine responded perfectly and helped me to reframe what was important at that time. She is so intuitively aware of the mind/body connection that she was frankly the perfect coach to have during this crazy time in life.
I have every confidence that under her guidance I would have reached my other goals, and I plan to continue to work with her and strive for those. She asks deceptively simple questions that really hone in on issues, and she is skilled at drawing me out deeper than I expect.
Perhaps more importantly though is the fact that she was able to pivot and very compassionately coach me through a stressful time. Some of the tools that she gave me I still use daily, and they help me every time.
Catherine is knowledgeable, warm, intuitive, compassionate, generous, and a great coach. She clearly enjoys her coaching and that comes across when you are working with her. I recommend her as a health coach without reservation"
Anne Abreu